Welcome to Condition For Life
For The Way You Live Your Life

If you are interested in working with a chiropractor who helps you take an active part in your care, utilizing exercises that improve the postural and movement patterns that have contributed to your pain or have limited your activities, read on.
Dr. Nelson encourages an active approach, where your involvement in your care is integral to your success. Initially, chiropractic adjustments and various manual techniques will begin to help with your pain concerns. As soon as possible, you will be guided into specific movement activities that support your continuing recovery and return you to a more fulfilling life. Working with Dr. Nelson, you will learn skills which will improve your pain, well-being and daily activities. These skills can also be used again if you experience a flair-up. You will also learn specific exercises you can continue to practice to improve your skills, endurance and strength, helping you to reach your long term goals...
Condition for Life

For most of us, our lives can be quite challenging: Working, kids, school, gardening, sports, growing. Whatever you do, your activities can pull you hard. If you venture past your edge and end up hurt we can help you get back on track.
Condition For Life is built on the philosophy that you have control of your life and that an active approach to living is the most rewarding. Utilizing progressive chiropractic methods coupled with evidence based rehabilitation protocols we help you move from crisis care through rehabilitation to functional training. At Condition For Life we encourage self reliance and work to help you learn movements that are efficient and safe, postures that are stress-free, and how to reduce your risk for injury. Our paced recovery programs help you return to your usual activities after an injury or improve your performance in your sport.
Chiropractic For Life!
Ongoing chiropractic care helps to keep you healthy: as an infant, in child hood, as an adult, as a mom-to-be, and as your later years progress. A natural and wholistic approach, chiropractic care maintains the health of your skeletal, nervous and muscular systems, and through these three systems, every system of your body. People who maintain regular chiropractic care experience better energy, improved well-being, and increased resistance to illness. In addition, our active rehab approach teaches you how to move and do things in your life more efficiently, with less stress and reduces your risk of injury. Chiropractic Is For Life!
Objectives For Our Web Site
We hope to give you insight to how we, at Condition For Life, can help you meet your recovery, rehabilitation or training goals whether they are in sports, work or your daily life.
To provide a resource for our current clients and patients to find useful material as they proceed through their recovery, rehabilitation or functional training.
To be able to present current reliable,

referenced

,

scientific information

on topics that help you feel, move and live better.
Thank you for visiting our web site.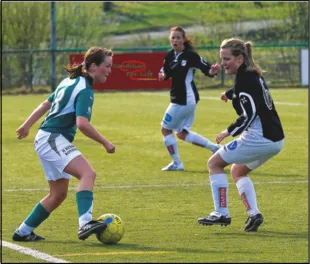 Dr. Wayne Nelson
Klamath Falls Chiropractor | Condition For Life | (541) 887-2223
335 So. Spring Street
Klamath Falls, OR 97601